-

-

-

-
Hey guys! I'm about to hit 2600 watchers (wow!) and I thought I'd go ahead and
give a little back to ya'll by featuring some of your works and giving away some points!

FEATURES


GIVEAWAY

The giveaway will be for 100

!
RULES
1. You must

this journal

2. Comment below with your favorite color

This giveaway will end on the 5th of June and a winner will be randomly chosen!
~~~WINNER!~~~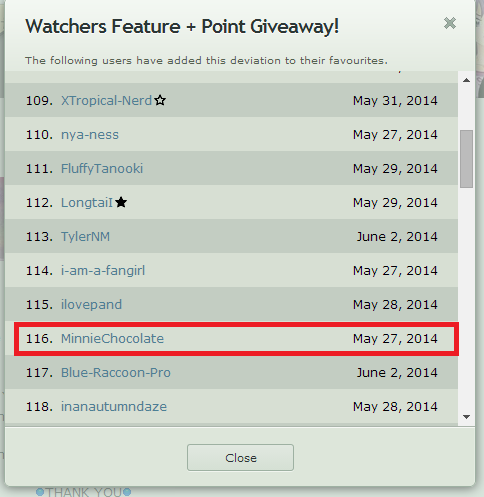 CONGRATS!
Thank you everyone for participating

I'll be sure to do this again since everyone seemed to like this one so much


THANK YOU

While you wait, feel free to check out my artwork

Thank you again for watching me!